Call Us! 610-594-2761
About Chapracki Insurance Agency LLC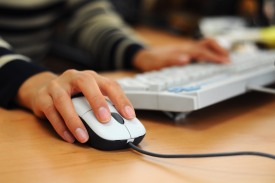 Chapracki Insurance Agency LLC is an Independent Insurance Agency representing many different insurance companies for your insurance needs.  We carefully select our carriers in order to provide you with the best level of service, price and coverage. As independent insurance agents, you have the ability to choose the best carrier for your insurance needs. That is the main advantage to using an independent insurance agency, we work to satisfy your needs.

Our goal is to educate and service Exton, Chester County, and throughout the state of Pennsylvania. Through our independence, we strive to educate the community on the best options for their insurance needs. We can provide an assessment of your insurance needs with a choice of which package fits you best.

We are dedicated to providing our customers in Pennsylvania with the best coverage at competitive rates. Just make one call to our agency, and we can shop your coverage through many top rated companies. With our professional staff, we can be your liaison with the insurance carrier in the event of a claim. We work for you, not the insurance company.

We want you to have a positive overall experience with Chapracki Insurance Agency LLC. Our one on one service approach is our #1 goal for all our insurance clients. Give us a call at 610-594-2761 or contact us through one of our quote forms, and we'll be happy to answer any of your insurance questions.
For existing clients, we've made available through our website and mobile website version the convenience of a secure client logon center to access your insurance policy information.  Please call us if you have any questions on how to access your information through our secure client portal.

Staff Members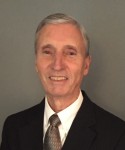 Bob Chapracki — Partner, Property & Casualty Specialist
(Direct Line: 610-594-2761)
Bob enjoys offering his insurance wisdom and expertise in meeting your specific insurance needs. Bob provides over 40 years of insurance industry experience, which includes 18 years of underwriting and marketing before establishing the Chapracki Insurance Agency in 1991. Bob graduated from King's College in 1967 with a degree in Political Science and then served in the US ARMY as a 1st Lieutenant before starting his career in insurance. Bob holds his Property & Casualty insurance license in the state of Pennsylvania since 1974.
Dave Chapracki — Partner, P&C and Life & Annuities Specialist
(Direct Line: 610-594-2761)
Dave is an independent insurance agent with an entrepreneurial drive for success and enjoys helping families, businesses, and individuals understand, plan, and meet their insurance needs. Dave joined the Chapracki Insurance Agency in 2013 and has his Property & Casualty and Life & Annuities licenses in Pennsylvania. Prior to joining the Chapracki Insurance Agency, Dave was a Reinsurance Senior Financial Analyst at ACE insurance for 2 years, a Business Valuation Senior Financial Analyst at Deloitte Financial Advisory Services LLP for 4 years, an Operations Analyst at Arkema for 2 years, and a Staff Auditor at Deloitte & Touche LLP for 2 years. Dave graduated from Penn State University in 2003 with a degree in Accounting and obtained his CPA license in 2006. Dave's extensive business background in finance, accounting, and insurance will greatly assist in understanding your individual insurance needs.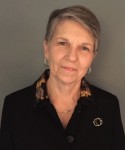 Kathy Chapracki — Administrative Assistant & Billing Specialist
(Direct Line: 610-594-2761)
Kathy has assisted Bob with running the agency since it began in 1991. Kathy is a licensed Property & Casualty insurance agent in Pennsylvania and focuses primarily on making sure the day-to-day operations are running smoothly. Kathy graduated from Temple University with a Nursing degree and was an RN at Paoli Hospital until 2005. Since retiring from her nursing career, Kathy enjoys being a grandmother and helping out at the agency.