Call Us! 610-594-2761
Life Insurance & Annuities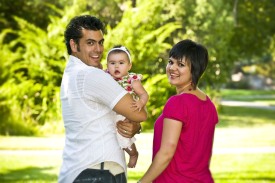 Chapracki Insurance Agency LLC has a life and annuities specialist that's been helping individuals and their families in the Exton area and throughout the state of Pennsylvania for years. With 30+ AM Best "A Rated" life insurance companies to quote from, you'll be confident that you're receiving a great rate.
Many financial experts consider life insurance to be the cornerstone of sound financial planning. It can be an important tool in the following situations:
     1. Replace income for dependents
     2. Pay final expenses
     3. Create an inheritance for your heirs
     4. Pay federal "death" taxes and state "death" taxes
     5. Make significant charitable contributions, and
     6. Create a source of savings.
You should consider annuities when developing your long term financial plan. There are two main types of annuities, deferred and immediate, which give you the opportunity for lifetime payments and tax-deferred earnings.  Our financial services agent, Dave Chapracki, can assist you in the proper annuity that fits your needs.  Chapracki Insurance Agency LLC will take time to help you understand the challenges and design a life insurance and/or annuities plan personalized for your situation and stage in life.

Our Life & Annuities products include: