Dave Chapracki
Email
-
Partner, P&C and Life & Annuities Specialist
- (Direct:
610-594-2761
610-594-2761)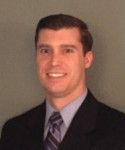 Partner, P&C and Life & Annuities Specialist
Direct: 610-594-2761
Dave is an independent insurance agent with an entrepreneurial drive for success and enjoys helping families, businesses, and individuals understand, plan, and meet their insurance needs. Dave joined the Chapracki Insurance Agency in 2013 and has his Property & Casualty and Life & Annuities licenses in Pennsylvania. Prior to joining the Chapracki Insurance Agency, Dave was a Reinsurance Senior Financial Analyst at ACE insurance for 2 years, a Business Valuation Senior Financial Analyst at Deloitte Financial Advisory Services LLP for 4 years, an Operations Analyst at Arkema for 2 years, and a Staff Auditor at Deloitte & Touche LLP for 2 years. Dave graduated from Penn State University in 2003 with a degree in Accounting and obtained his CPA license in 2006. Dave's extensive business background in finance, accounting, and insurance will greatly assist in understanding your individual insurance needs.